We have been playing catch up with some learning activities. We have been completing those activities that we had planned and just didn't finish! The boys didn't mind, I think they liked the variety! :)
Preschool Veg - 4 years
My Tot, Veg Toddler 20 months
So here is our learning adventures for the last two weeks!


We finished up some candy cane learning! Mazes and puzzles....


We did some coloring!

We created some towers. Preschool Veg was so proud of this! It was his own creation!

Toddler Veg had blood drawn this week and he was able to choose a sticker. He selected this one for himself. LOL

We played endlessly with cars! We even sorted them by color!


We visited the farm! Have I mentioned how much I love that place!!


We played outside with the neighbors! Seriously, is this spring or winter?


And finally we made a Lincoln Log Cabin that doubled as a shoe store for Weebles!

We have you been up to this week?

Thanks to: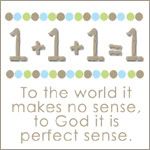 and

Thanks to: